Yan Wei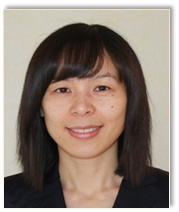 Yan Wei
Tax Director
---
Contact:
Office Phone:
(571) 553-8309
45155 Research Place
Ashburn VA 20147
Yan joined GW in 2012 with extensive tax compliance and planning experience in the corporate sector.  She is a Certified Public Account licensed in Virginia and has a Master's in Taxation from American University.
As Tax Department Director, Yan and her team are responsible for managing the university's tax risks and ensuring compliance with applicable tax authorities. Our goal is to deliver quality tax services to our customers including tax planning, filing, research and administration.